TLC-U Universal Tally Controller
Compatible with any video switcher that has contact closure or open collector tally outputs. Available in five different input connector variants: DB9, DB15, DB15HD, DB25 and DB37. Internal configuration matrix so in most cases no custom cable is necessary. Supports both program and preview tally (depends on switcher) metaSETZ exclusive intercom pass through. Compatible with metaSETZ TL-1, TL-XD and TL-2 tally lights. Includes DB Cable and USB power cube.
8 Tally Outputs
Program Tally
Preview Tally (On switchers with support*)
Intercom Pass through Connector
Rugged ABS Construction
Cables Included
Partial Compatibility List:
DB9: BlackMagicDesigns Smartview, Globecaster, Panasonic HMX100, Rolabd V-1HD+, Ross Crossover 16 & Crossover Solo, Sony AnyCast
DB15: For-A HVS, Panasonic AW-HS50N, AV-HS400 & AV-HS410, Sony MCS8M & RM-IP1500
Dual DB15HD: AVMatrix VS0601, Most DataVideo, RGBLink M2, Roland V-40HD, VR-4HD, V800HD & V1600HD, some Matrox devices
DB25: Blackmagic Designs ATEM**, Broadcast Pix BPS, Mica & Granite, Datavideo SE-2800, 3200 & 2200, For-A HVS100, 110 & 1500, Grass Valley Director, Panasonic HS450N, Ross Carbonite Black Solo and other Ross with 25 pin tally ports, Roland V60HD, HS-450, V1200HDSony MVS, For-A HVS-1500
DB37: Ross Carbonite & Carbonite Black, Grass Valley Kalypso
NOTE: Be aware that many switcher manufacturers produced switchers with similar names but different tally ports e.g. Ross Carbonite Black and Ross Carbonite Black Solo do not use the same size port.
*If your switcher supports preview tally so do we.
**ATEM also requires the BMD SWTALGP8 GPI & Tally Interface. 
Is your switcher not on the list? Shoot us an email and ask, more added every day.
List Price $295-$395
TLC-U-9
Ross Crossover 16
Panasonic HMX100
Sony AnyCast
Others
TLC-U-Dual15HD
Most DataVideo
Roland VR-40HD, V4HD, V800, V1600
RGBLink M2
TLC-U-15
Panasonic AW-HS50N
Sony MCS8M
Others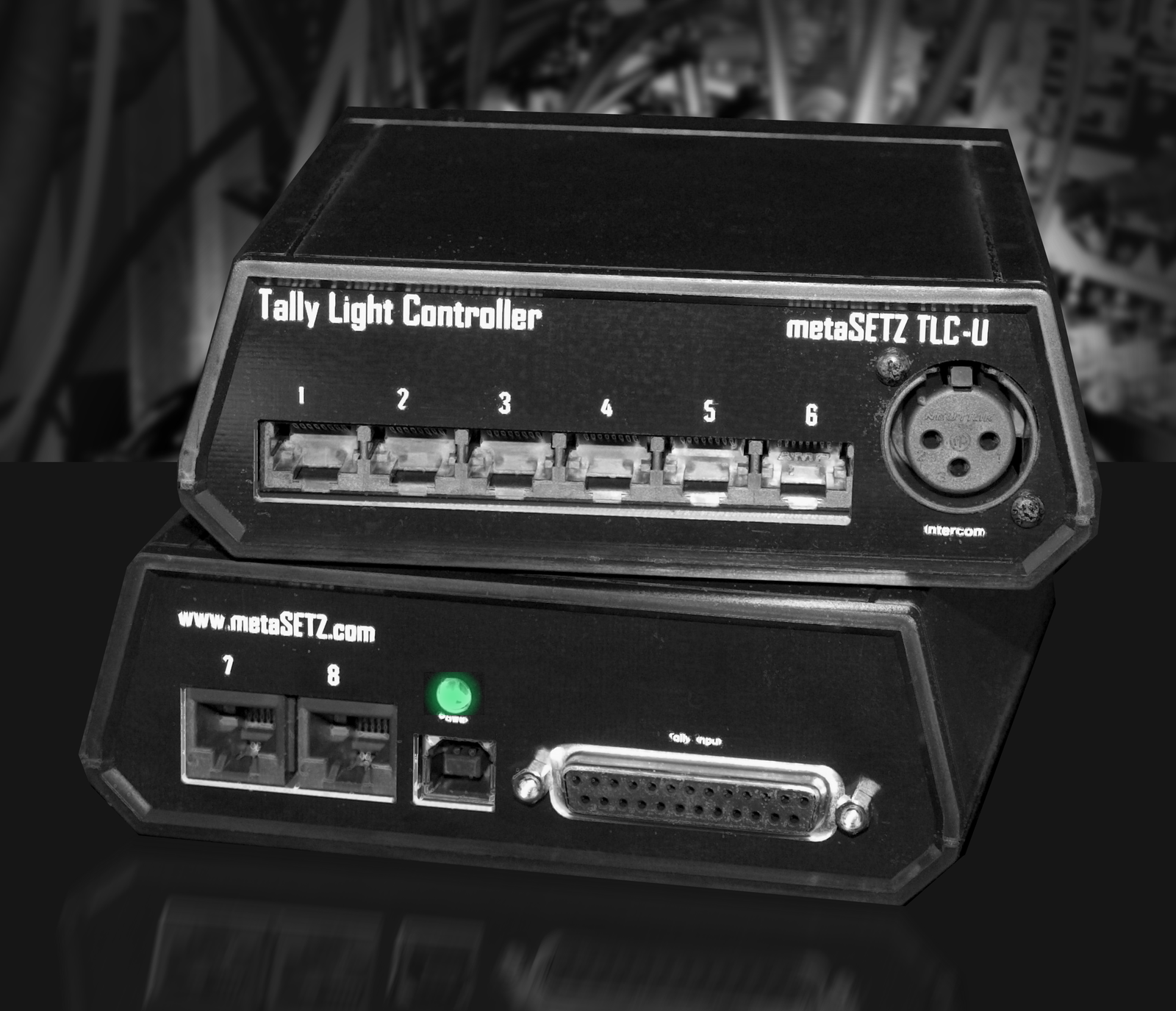 TLC-U-25
Blackmagic Designs ATEM
Broadcast Pix Mica and Granite
DataVideo SE-2800
For-A HVS-1500
Grass Valley Director
Sony MVS